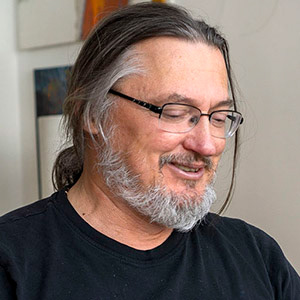 Dariusz was born in Poland and emigrated to the United States in 1984. He became an American citizen in 1995. Today he holds double citizenship: United States and European Union. In addition to being a photographer and an author, Dariusz is a freelance graphic designer with over 20 years of professional experience specializing in book and publications design for both traditional and electronic media. Dariusz's graphic design projects include, but are not limited to interior and cover book design, brochures, instructional manuals, journals, and posters.
​​​​​​​
He has degrees from the University of Cincinnati's Design, Architecture, Art, and Planning, Cincinnati Ohio (BS, Graphic Design — Magna Cum Laude), Ashland University, Ashland Ohio, (BA, History and English — Magna Cum Laude), and Southern New Hampshire University, Manchester, New Hampshire (MA, English and Creative Writing — Summa Cum Laude).
Dariusz shares his life in Missoula with his wife Katie.
RESUME & REFERENCES WILL BE SUPPLIED UPON REQUEST