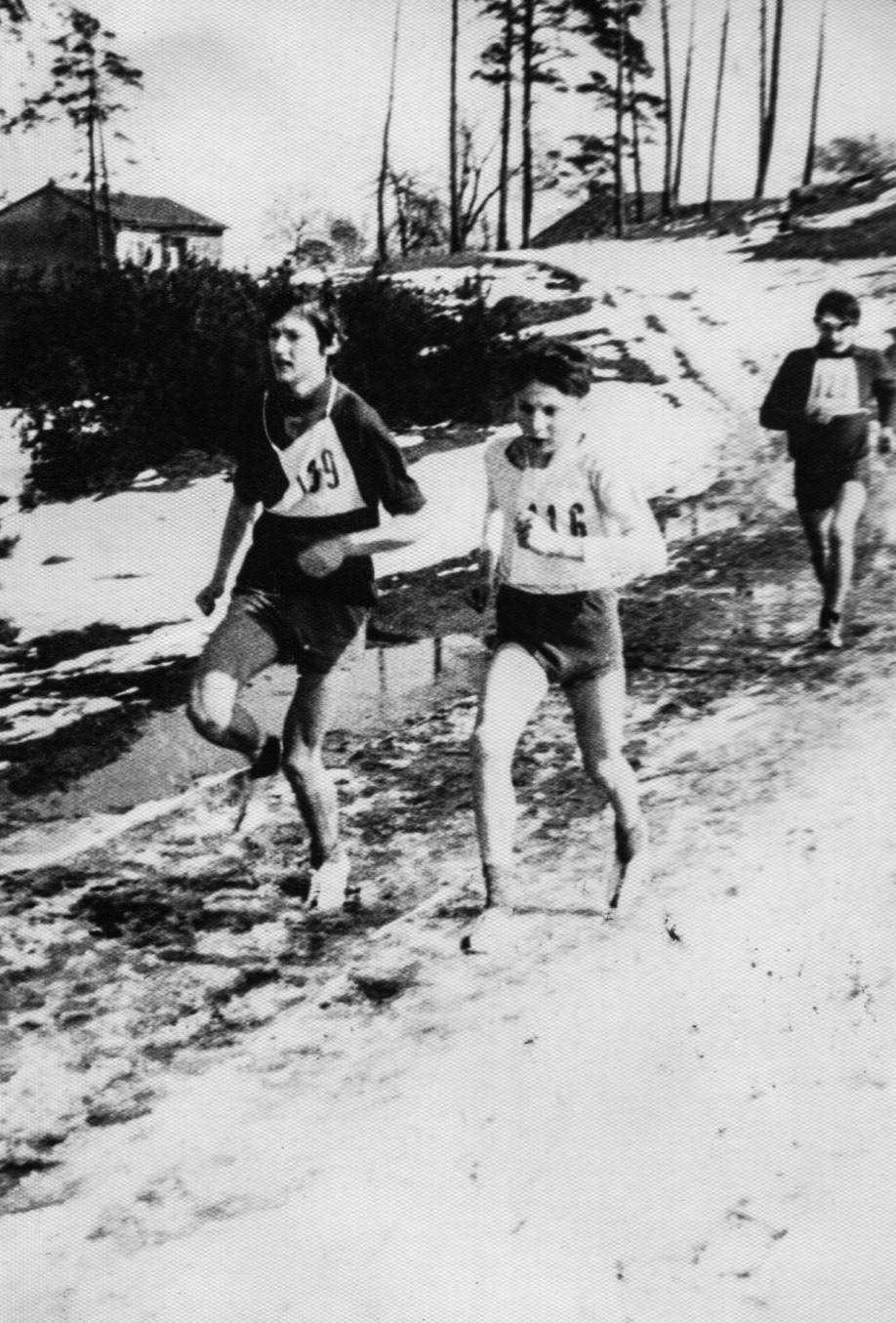 (This is only an excerpt from the story — for full version, please visit my Patreon site here)
After one year of running in competitions, I had never lost a race. Today, however, was a different story. I was in East Germany, about to compete against boys who were my age but whom I had not met or raced against. It was the morning of the 2-kilometers cross-country race. The skies were exhausted from pouring down rain the previous night, as if cleaning the path for the future in the runners' lives. The grassy field that was almost faultlessly smooth yesterday, today was spongy and unpredictable. More than eighty boys were poised at the starting line. Elbow-to-elbow, we motionlessly awaited the sound of the pistol which would release the springs of our youthful energy.
We took off a mere split of a second before the discharge of the starting gun: We made a false start! Instantly, we were called by the coaches to come back. Shortly after, we assumed the ready position again. The starting gun blasted, and we were finally on our way.
The countless legs spinning over the grass; sharp elbows thrashing sideways, guarding our flanks from colliding with other runners; letting the legs do all the work. Loud voices of excited parents and friends at the sides of the meadow screamed the boys' names as we made our way across the 50-meter square pasture. The peloton was stretched out and formed a long, colorful ribbon. We started climbing the long hillside and leaving the noisy crowd behind. At about one kilometer mark, I was leading the race but had no idea how good my opposition was. Except for Hans Jorge Landau.
What would we have in common? The German boy was the fastest 15-year-old in his region of the country and I dominated the runners in my age group in the part of Poland where I lived. We never met each other before. One thing that connected us today, besides running, was history. 
(This is only an excerpt from the story — for full version, please visit my Patreon site here)​​​​​​​