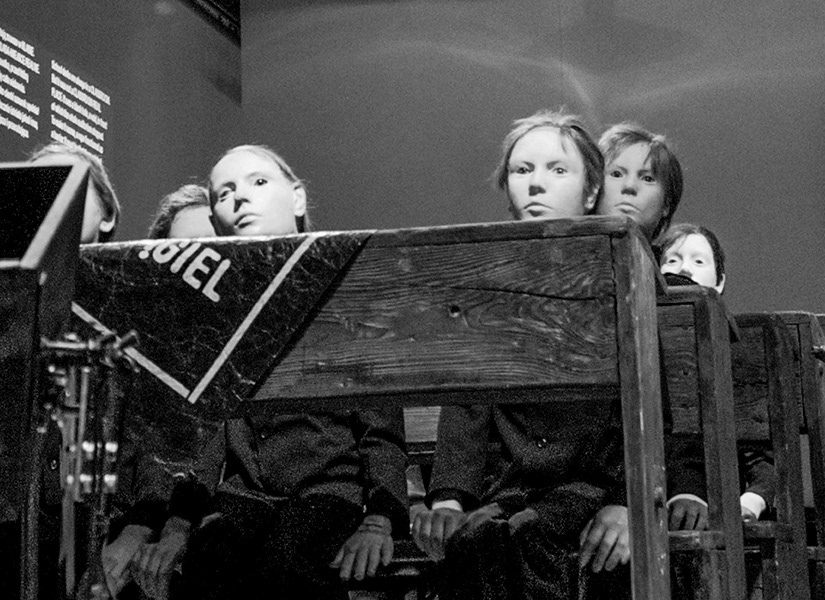 (This is only an excerpt from the story — for full version, please visit my Patreon site here)
Springtime heat smoldered the engine of the bus that was to take me to the mountain town of Zakopane for two months of training in preparation for the 1984 Los Angeles Olympic Games. My feet touched the time-polished cement streets of Krakow. I faced shreds of poignant memories waiting for me outside. I was stuck here for who knows how long… Angry passengers abandoned the bus. They began blaming the trip's misfortune on everybody and everything else but life's unpredictability. It was late morning when I disembarked the bus. And it now occurred to me that it all had to do with Staś. 
Even though I had his address in Krakow memorized — 5 Kanonicza Street — I didn't really care to see him. I haven't seen him for many years. I had been following my childhood friend's life in art magazines, as well as through our mothers, whose lives bogged down in Olkusz, where we both grew up — a small town not far from Krakow. I doubted that Staś ever read about me in the sport newspapers. If he did, he had kept it to himself. We had drifted apart, naturally. We were artists early in our lives. In elementary school art competitions, we shared the winning prize for painting the best landscape of Olkusz. At that time, Staś lived with his mother on the other side of town from me. They shared a two-room apartment on the top floor of a two-story building. It was next to the train tracks that separated the town from the forested area and a municipal stadium. 
Staś's family apartment walls were sound proofed with shelves full of books on art, poetry, theater, and literature. We would pour over the reproductions of the paintings of the French impressionists. Staś's mother served us herbal tea. His father was a well-known sculptor. At one point, Staś's father was commissioned to design a monument that would become a landmark located in the center of Olkusz's town square. It commemorated the heroism of the Polish soldiers who fought alongside their Russian comrades against the Germans in World War II. The vertically stocked cement cubes with faces of soldiers would be erased by the winds of change. After Staś' father mysterious death, the boy inherited his father's books as well as his art studio. The studio was located in the basement of a tenement building on Krakowska Street, one of Olkusz's main streets connecting town's square to the train and bus stations. Staś would chain-smoke cigarettes there and paint through the morning hours. He would find the models of his paintings in the faces of the people he had seen daily on the streets of the town. Like most of the Poles in 1970s, those models needed an apartment, many waiting for as long as thirty years to secure one. They were vegetating with their old parents, hoping for something that they knew might never happen. Behind the Iron Curtain, art was always important because it was multifaceted; it was like a second nature, impossible to decipher, or put away. Staś's portraits had preserved his models' lost dreams, unfulfilled aspirations, and their misplaced essence. Together, Staś and I had imagined attending the Jan Matejko Academy of Fine Arts in Krakow, maybe even settling in the bohemian Mecca.
(This is only an excerpt from the story — for full version, please visit my Patreon site here)