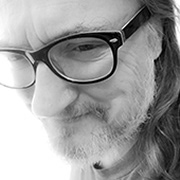 I am a freelance graphic designer with over 20 years of professional experience in various graphic design projects, but specializing in book and publications design for both traditional and electronic media. My projects range from book design, brochures, and instructional manuals, to journals, posters and other publications.
I am a proud graduate from the the prestigious five-year program at the University of Cincinnati's Design, Architecture, Art, and Planning program, located in Cincinnati, Ohio.
Magna Cum Laude
My most influential teachers and
mentors while in design school were Robert Probst and Hans Schneider, both educated at the world-renowned design school at Basel, Switzerland.
I moved to Missoula, Montana, in 1999 where I started freelancing  design business, working on a variety of projects, mostly involving publications.
Currently, I am working on several book design projects, one being an instructional and biographical book about growing lavender, by local entrepreneur Lavender Lori.
Today, I live and work in Missoula, Montana with my wife Katie and two sons, Daniel and William.
MY RESUME & REFERENCES WILL BE SUPPLIED TO YOU UPON REQUEST